---
2021-03-25 (THURSDAY) - MEDICAL REMINDER SERVICE-THEMED MALSPAM PUSHING BAZALOADER
UPDATE:
I originally thought these were just callcenter scam emails; however, the callcenter operators direct you to a webpage and ask you to download a malicious Excel document designed to infect your computer with BazaLoader (BazarLoader) malware.
This has been dubbed the "BazaCall" campaign.
I made a Youtube video recording how BazaCall works, which is available here.
ASSOCIATED FILES:
NOTES:
All zip archives on this site are password-protected. If you don't know the password, see the "about" page of this website.
IMAGES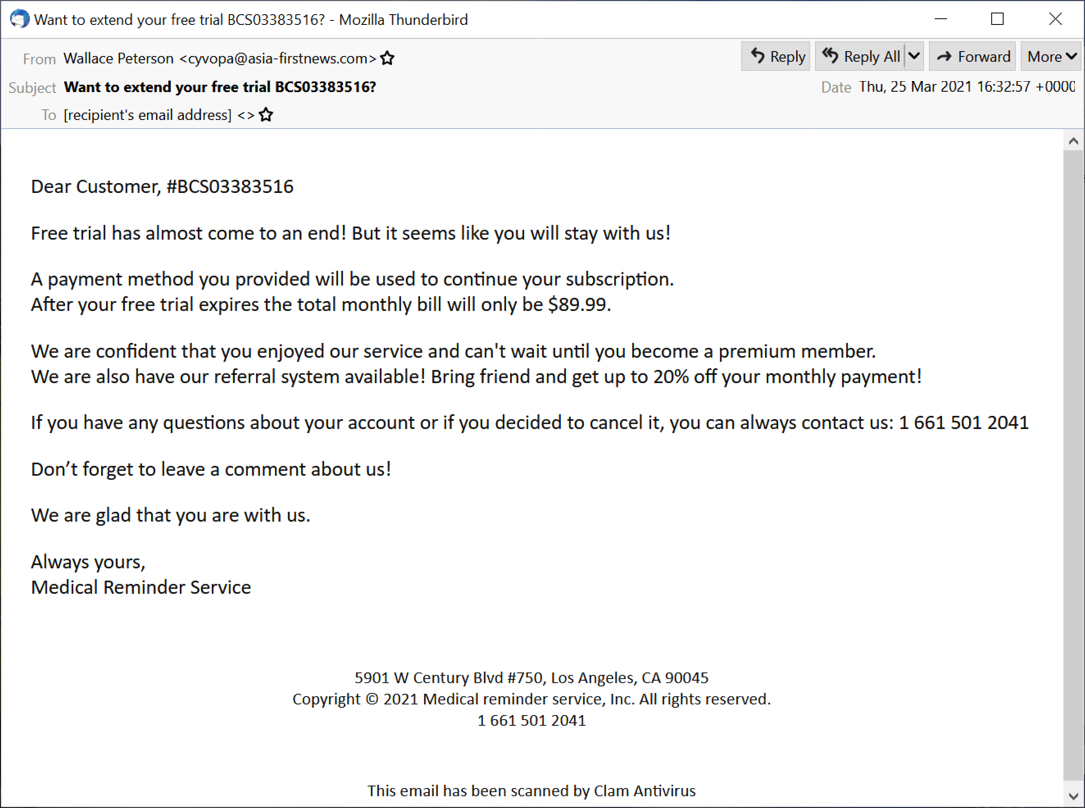 Shown above: Screenshot from one of these emails.
Click here to return to the main page.
---