---
2021-04-06 AND 07 (TUESDAY AND WEDNESDAY) - DATA DUMP: HANCITOR ACTIVITY
ASSOCIATED FILES:
NOTES:
All zip archives on this site are password-protected. If you don't know the password, see the "about" page of this website.
IP for Cobalt Strike C2 on Tuesday 2021-04-06 did not repsond when the infected host tried to contact it.
Palo Alto Networks recently published a Wireshark tutoral I wrote, which you can find here.
IMAGES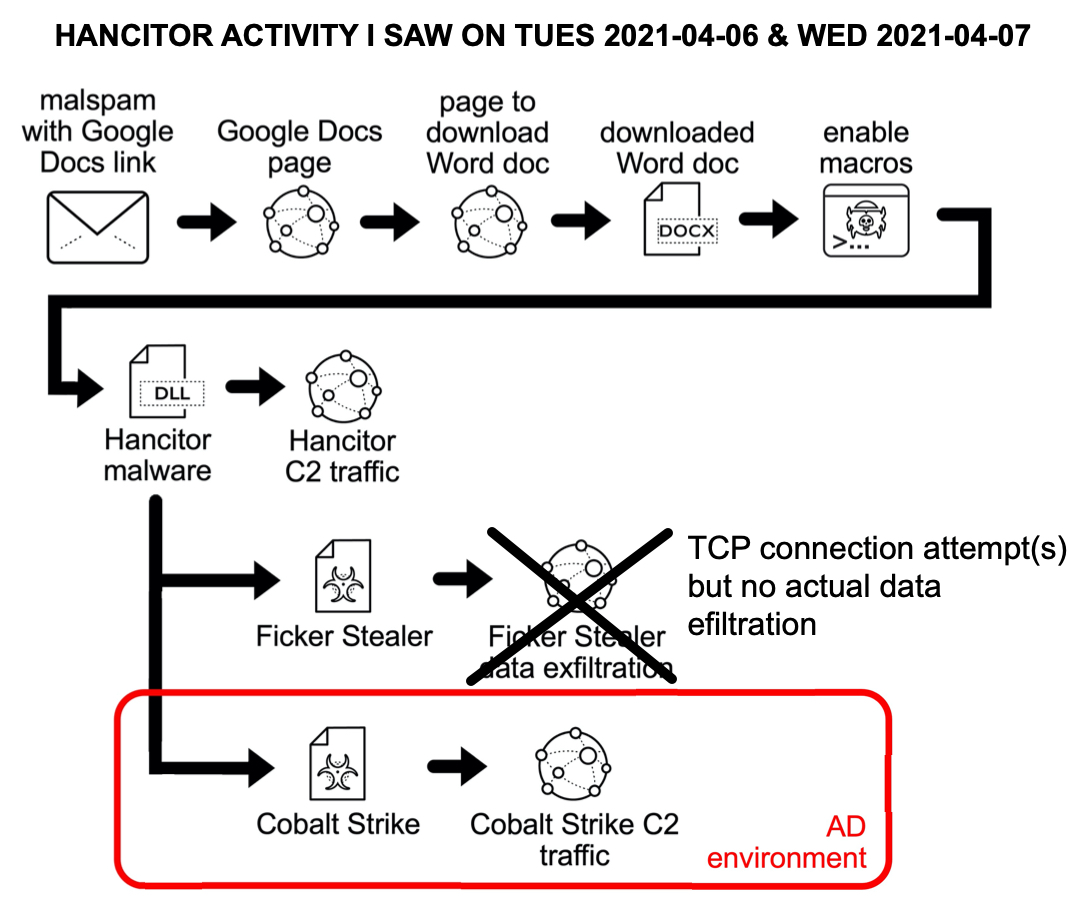 Click here to return to the main page.
---