---
2021-06-18 (FRIDAY) - TA551 (SHATHAK) ENGLISH-TEMPLATE WORD DOCS PUSH GOZI/ISFB/URSNIF
ASSOCIATED FILES:
NOTES:
All zip archives on this site are password-protected. If you don't know the password, see the "about" page of this website.
As recently as Tuesday 2021-06-08, TA551 (Shathak) was pushing IcedID (Bokbot) using English-template Word docs.
However, since Thursday 2021-06-10, TA551 has been pushing Gozi/ISFB/Ursnif using the same type of English-template Word docs. I have not seen IcedID from TA551 since then.
IMAGES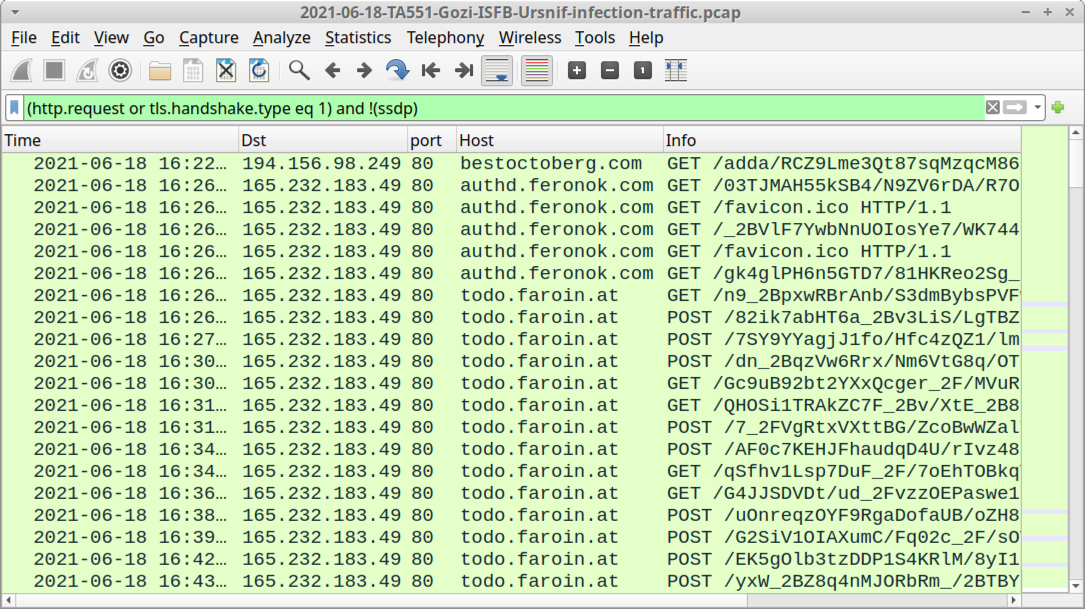 Shown above: Traffic from an infection filtered in Wireshark.
Click here to return to the main page.
---