---
2021-08-31 (TUESDAY) - ASTAROTH/GUILDMA INFECTION FROM BRAZIL MALSPAM
ASSOCIATED FILES:
NOTES:
All zip archives on this site are password-protected. If you don't know the password, see the "about" page of this website.
Previous posts on this site for Astaroth/Guildma: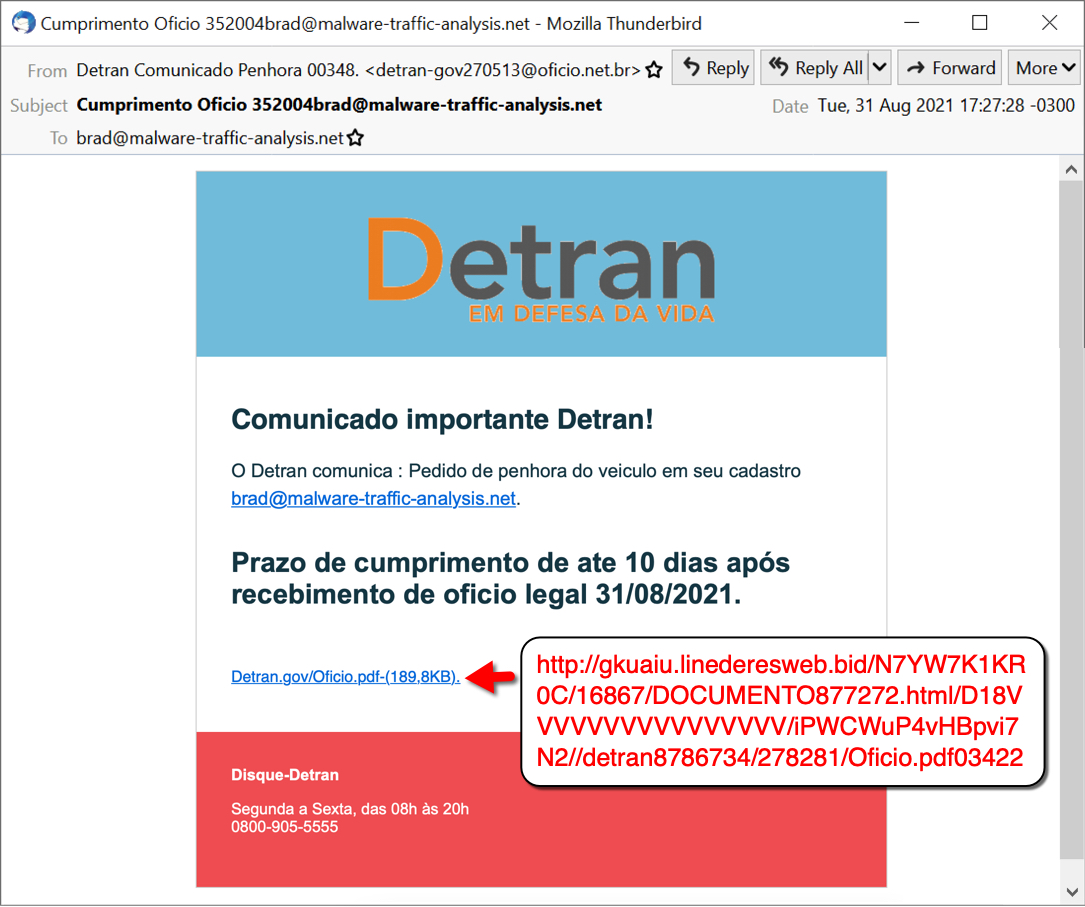 Shown above: Screenshot from the email.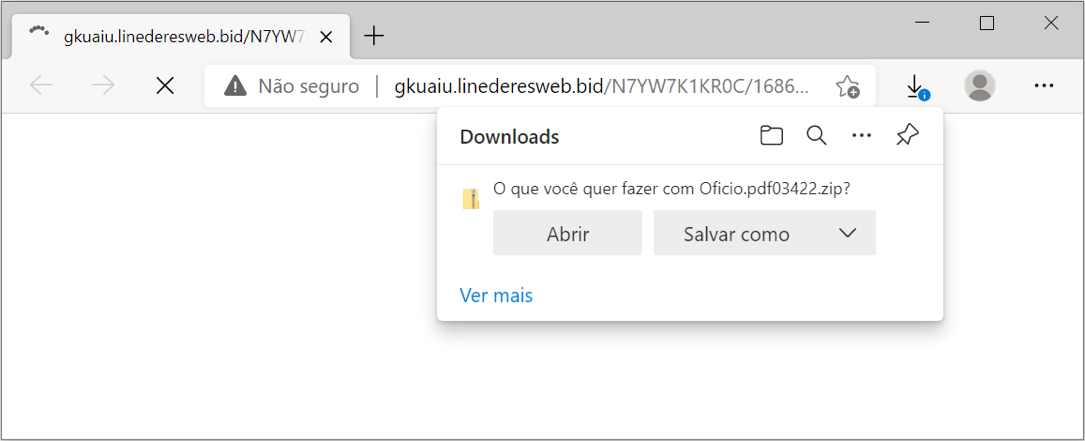 Shown above: Downloading a zip archive from link in the email.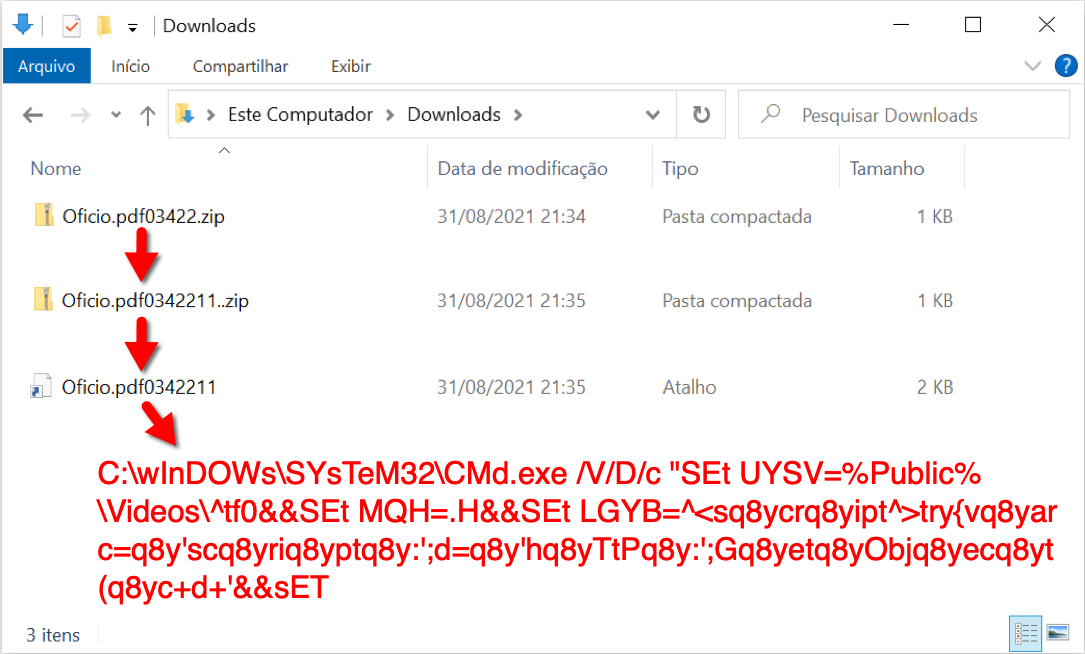 Shown above: Contents of the zip archive are a Windows shortcut designed to infect a vulnerable Windows host.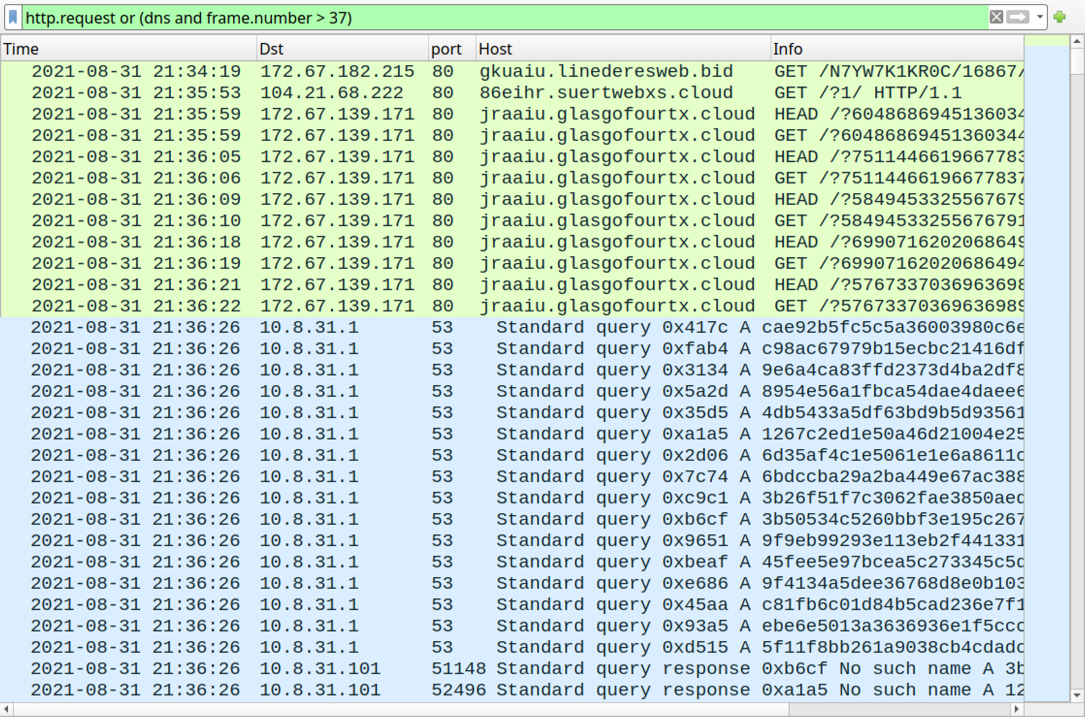 Shown above: Traffic from the infection filtered in Wireshark.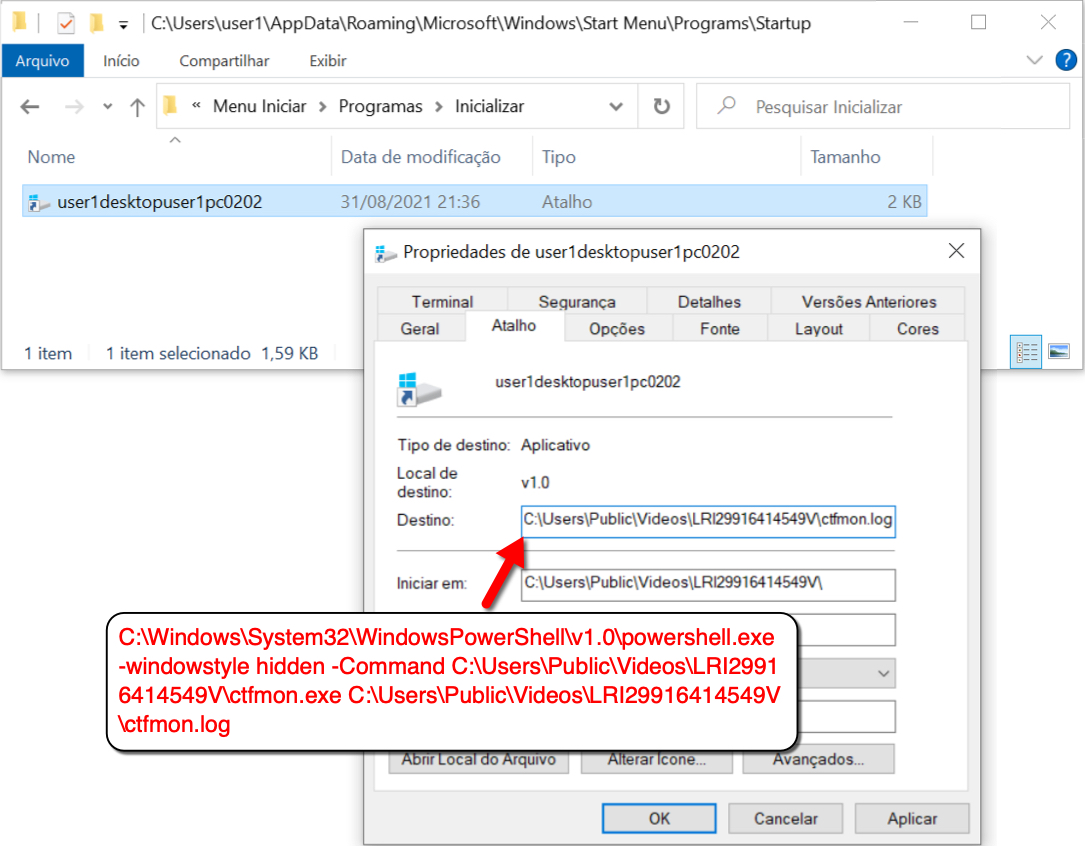 Shown above: Windows shortcut in the startup menu to keep the infection persistent.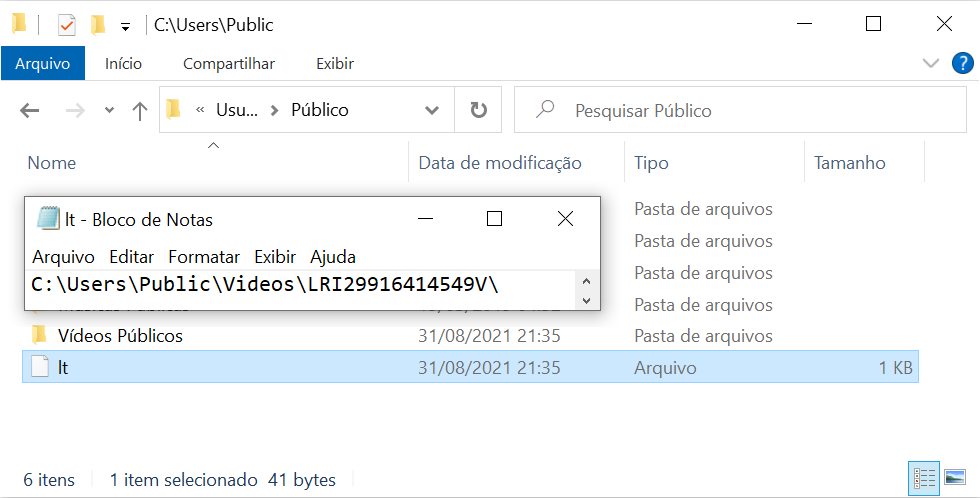 Shown above: Artifact from the infection--a text file with path for the persistent malware.

Shown above: An .hta file used for the infection.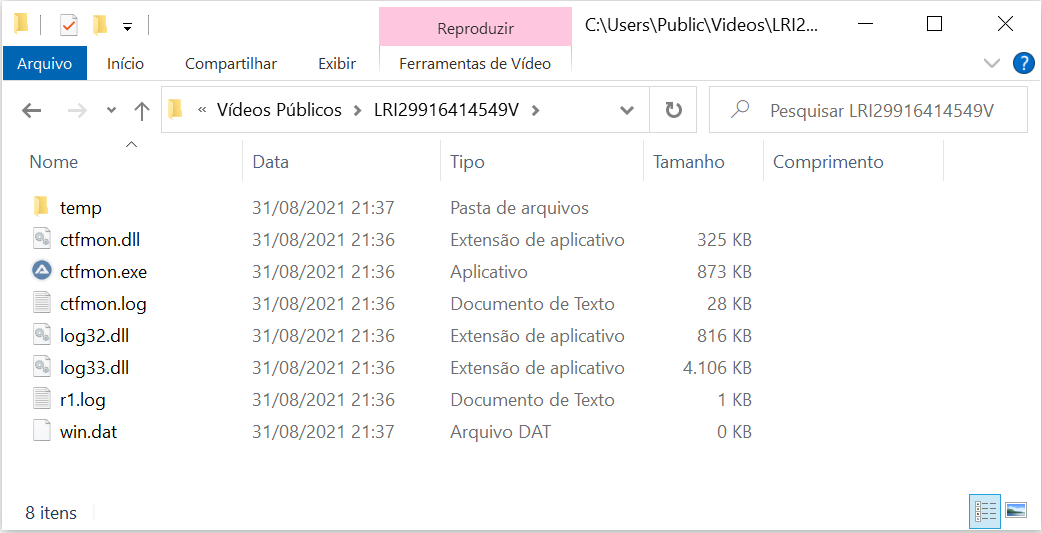 Shown above: More malware and artifacts from the infection.
Click here to return to the main page.
---