---
2022-02-23 - TRAFFIC ANALYSIS EXERCISE - SUNNYSTATION
ASSOCIATED FILES:
NOTES:
All zip archives on this site are password-protected with the standard password. If you don't know it, look at the "about" page of this website.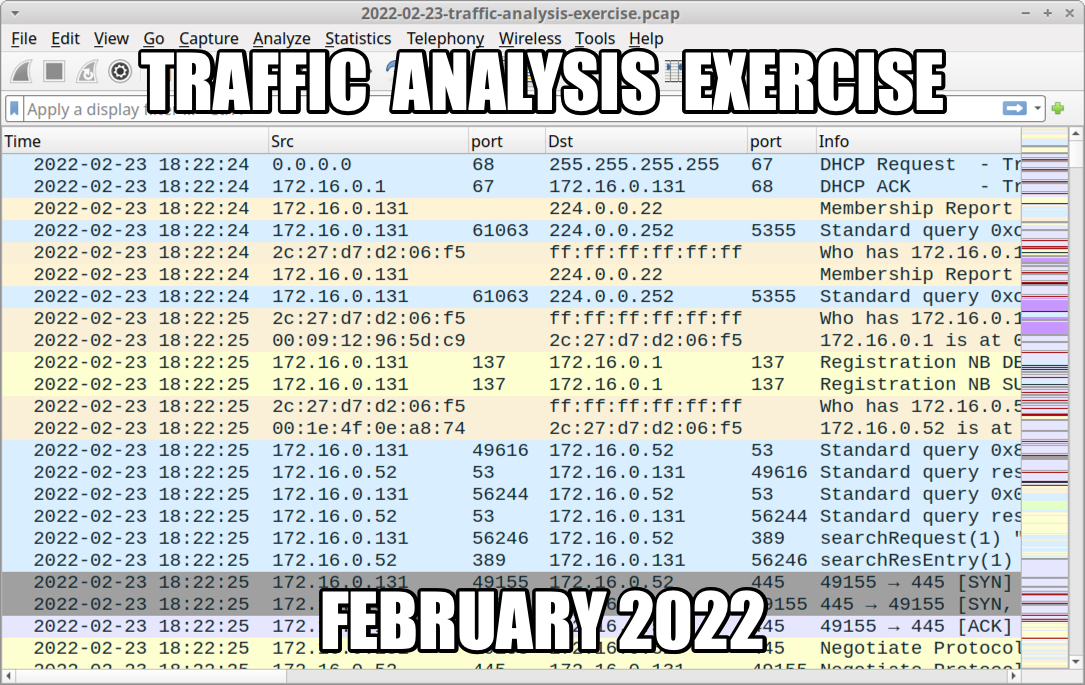 SCENARIO
LAN segment data:
LAN segment range: 172.16.0.0/24 (172.16.0.0 through 172.16.0.255)
Domain: sunnystation.com
Domain controller: 172.16.0.52 - SUNNYSTATION-DC
File Server: 172.16.0.53 - SUNNYFILESERVER
LAN segment gateway: 172.16.0.1
LAN segment broadcast address: 172.16.0.255
TASK
What hosts/user account names are active on this network?
What type of malware are they infected with?
ANSWERS
Click here for the answers.
Click here to return to the main page.
---