---
2022-03-21 (MONDAY) - HANCITOR (CHANITOR/MAN1/MOSKALVZAPOE/TA511) WITH COBALT STRIKE & MARS STEALER
ASSOCIATED FILES:
NOTES:
All zip archives on this site are password-protected. If you don't know the password, see the "about" page of this website.
The initial Hancitor Word doc was likely downloaded from a link distributed through eFax-themed Hancitor malspam.
Hancitor malspam is not as widespread as it was previously, so I don't have any copies of emails from this wave of infection activity.
IMAGES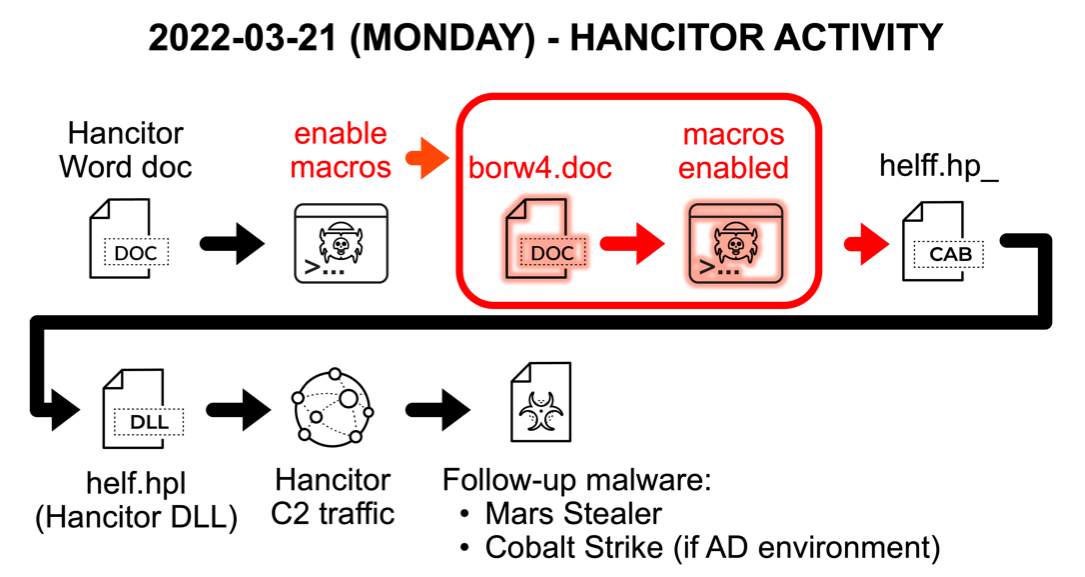 Shown above: Flow chart for this infection.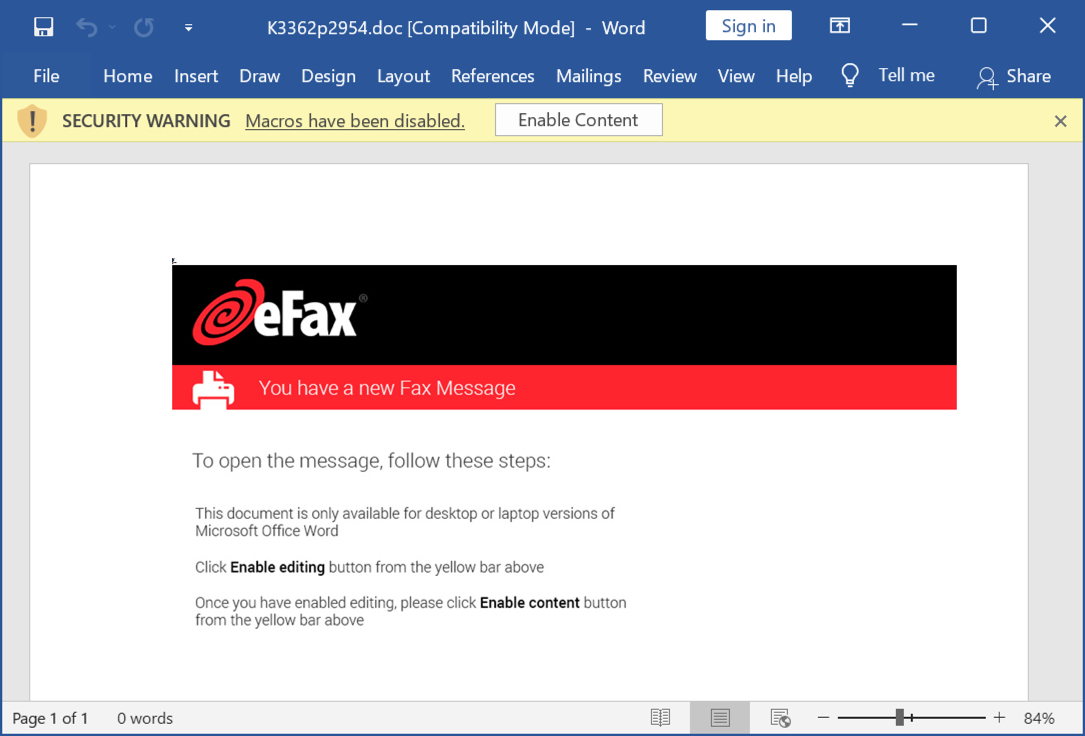 Shown above: Screen shot of the downloaded Hancitor Word document.


Shown above: Password-protected Word doc dropped after enabling macros on Hancitor Word doc.


Shown above: .cab file created by password-protected Word doc and extracted Hancitor DLL.


Shown above: Follow-up malware Mars Stealer temporarily saved to the infected Windows host.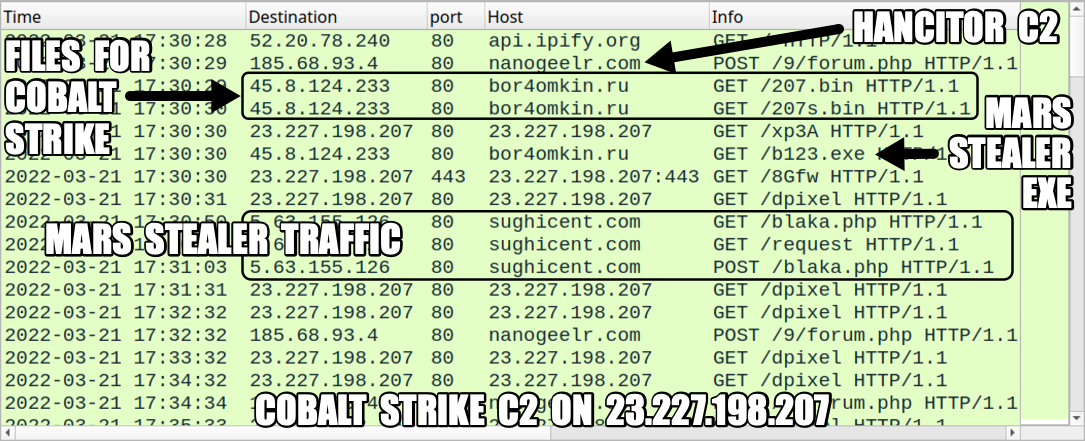 Shown above: Traffic from the infection filtered in Wireshark.
Click here to return to the main page.
---